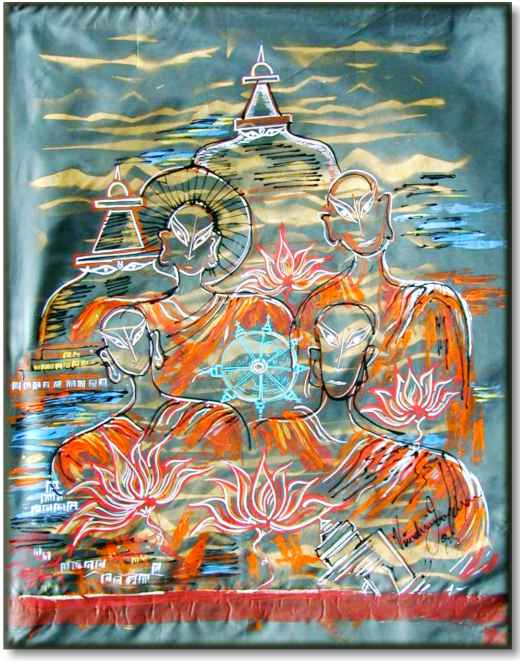 Monks of the Chorten
21 x 28", acrylic on silk
"During my travels in northeastern India I had the good fortune of visiting several Buddhist monasteries near Sikkhim and Bhutan. Known as Chortens, these beautiful monasteries have eyes painted on them. Devotees believe that it gives the monasteries divine vision and powers of understanding. Traveling through the Himalayan mountains one gets a feeling that the spirits of the monks come alive and bless you with a sense of peace and contentment."