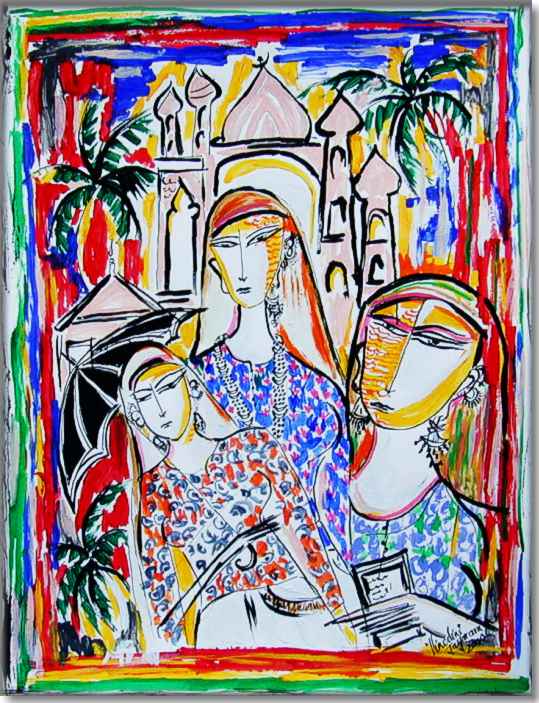 Ummas of Beypore
20 x 26", acrylic on paper
"Beypore is a port town in Malabar on the Arabian Sea coast. Eleven miles away from Calicut, this town was once considered as one of the best ship building centres in Asia. It was in Beypore that the 'urus' were built, country crafts which were the favorites of the spice merchants and the Arab traders. Built by the traditional ship builders called the Khalasis these ships sailed all over the Indian ocean carrying black gold and merchandise to both east and west.
Khalasis are Moslems of Malabar, also known as Mappillas. They are considered to be the decendents of Arab traders and Malabaris. It is said that long before the Romans, Arab traders came to Kerala to trade in spices. Mapilla women wear the long blouse called the Poonkuppayam with the Thattam (scarf) on the head. Malabar women seldom venture out without the umbrella. They also wear heavy jewelry with rings throughout their ears."