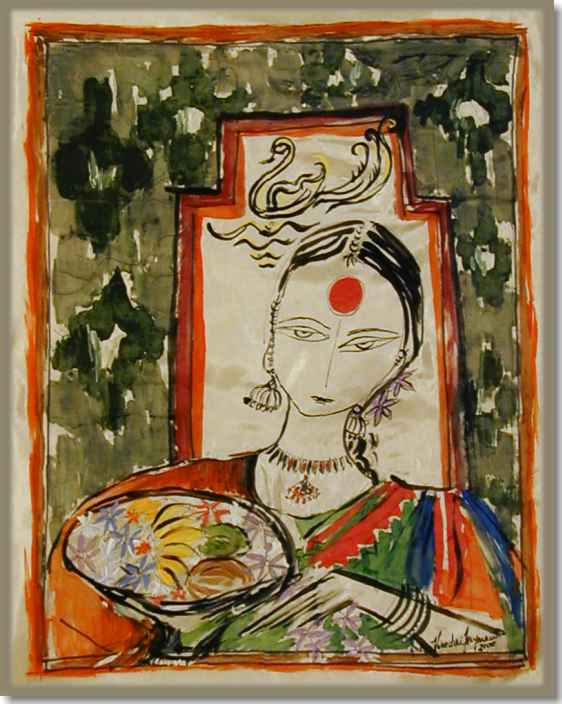 Offering flowers at the Kanaka Durga temple
17 x 21.5", acrylic on silk
"This painting is dedicated to my friend Janakichari, an artist settled in America, who got me interested in Teluga culture and way of life.
The Kanaka Durga temple is located atop the Indrakila hills in Vijayawada in Andhra. Overlooking the Krishna River, this temple worships goddess Kanaka Durga. It is believed that Adi Shankara himself installed the Sri Chakra here. During the 10-day festival of the Vijayadashami the goddess is decorated and carried on a swan-shaped boat in the Krishna waters. This event is known as the Nauka Viharam and thousands of devotees gather on the banks of the Krishna to watch this annual ritual.
The painting depicts a devotee with flowers for Durga and a swan in the background. I like to believe that each of us have one such swan to carry us through our spiritual journey to mother Kanaka Durga."