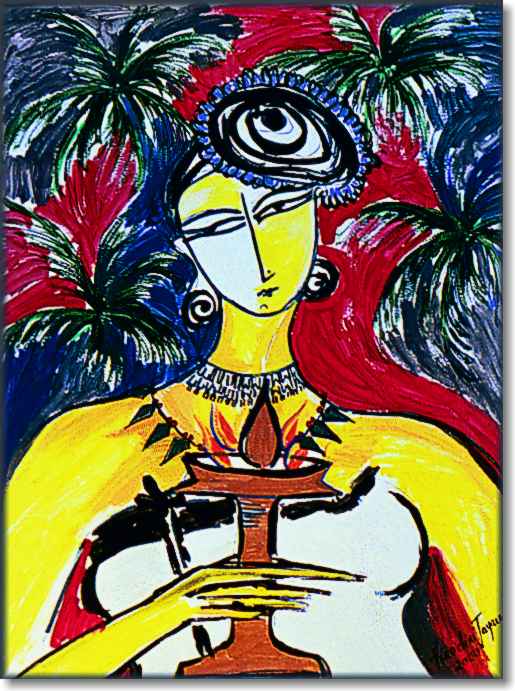 Nair lady with the lamp
18 x 24", acrylic on paper
"The painting depicts a Nair lady with the traditional Kerala lamp lit every evening as the sun goes down. The lamp is placed in front of the house while the evening prayers are recited. In the background are the coconut trees set against the red sky."