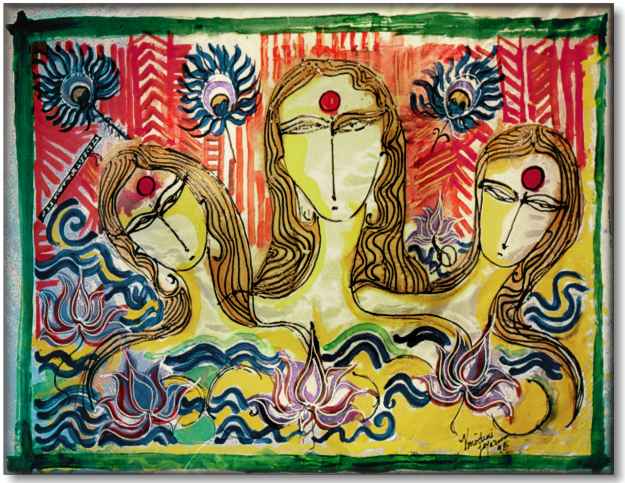 Gopikas of Brindavan
40 x 30", acrylic on silk
"It is said that the Gopikas of Brindavan were so full of bhakti (devotion) that all they could think and see was Krishna. No matter where they were, the sound of the cowherd's flute followed them and the peacock feathers that adorned his crown seemed to float in the air around them. So devoted they were to Krishna that they completely identified with him and experienced the presence of the Lord in everything. The Oriya poet Jayadeva immortalized their divine love in his collection of poems called the 'GeethaGovindam'."