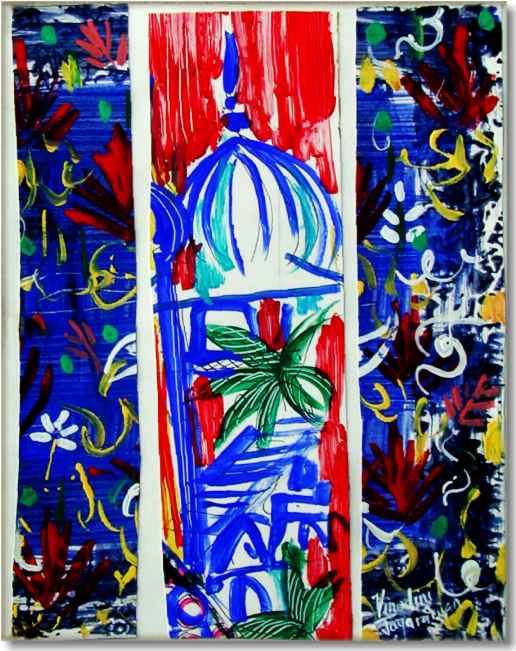 Manzil--the destination
11 x 14", acrylic on paper
"I like to believe that the Manzil in the centre is your village, your roots, your cocoon and your shelter. When you've had enough of this busy world, there is always a place where you can fly to, far away from the glamour and pain of the modern world. A place so serene like this Manzil where you are always wanted, loved, and cared for without questions, without explanations."